Integrate PMT® into Your System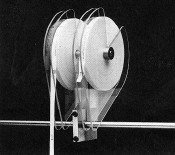 If the Perfect Measuring Tape® system prevents textile shortages or overages of as little as one yard or one meter in 500, you save five times its cost. Just pennies to accurately measure each roll of your valuable material!
Counters merely "count" wheel or belt revolutions and are affected by slippage, vibration, stretch, constant wear, and mechanical problems. Errors can multiply with each revolution and go undetected for long periods of time. But PMT® is pre-calibrated and printed to within 25/100 of 1%, so it assures consistent accuracy.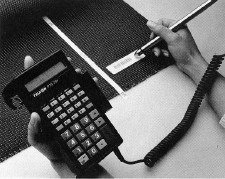 Rolling Perfect Measuring Tape® into your textile goods with one of our mounted feeding dispensers is easy. This can be done during fabric inspection or rolling, and doesn't require any additional time or labor.
Each time a length of fabric is cut and removed, Perfect Measuring Tape® indicates the actual — not estimated — length of fabric that remains. You can then capture tape inventory data right on the factory floor by keying it into a hand-held or other terminal or scanning a bar code.

We manufacture Perfect Measuring Tape® in 3 different graduations:  Eighths of yards, tenths of yards, and meters.
For prices and measuring tape lengths, please browse our NEW online paper tape store, email us at [email protected] or call us toll free today at 1-800-631-1052 if you have any questions.